Enterprise-class support for your organization
Service management that scales with your team
Whether you are trying to manage incoming requests, a growing team standardizing your service management practices, or an enterprise looking for a more fast, flexible ITSM solution, we have the solution for you.
Deliver omnichannel customer service
Provide seamless support and resolve customer questions on your customers' channel of choice.
Effective support to keep your workloads running
IT modernization is an essential priority for government agencies to move faster but transforming your IT environment is challenging. With our integrated support services you get a single point of contact for practically all of your hardware and software IT needs. Our team will improve availability, increase business flexibility, solve problems faster to meet your IT goals.
Our support services offer comprehensive coverage for thousands of IT products, including servers, storage, networking, security devices, and software.
Streamlined support for your hardware and software
IT services that never quit to support your business whenever, wherever you need us. Smart, automated support handles common requests, freeing your workforce to accomplish more.
Service Level Agreements (SLAs)
Prioritize request resolution, and escalate automatically to alert the right people at the right time:  before the SLA breach happens.
Track incident response activities in totality to generate meaningful insights into what you're doing right and what you can do better.
Slack and Microsoft Teams support
Connect your team with synced communications in Slack or Microsoft Teams and Jira Service Management tickets to minimize context switching and lost information.
Alerting and on-call management
Centralize your monitoring, logging, and CI/CD tools and filter alerts so teams can quickly react to issues without falling to alert fatigue.
Out-of-the-box automation rules make it simple to streamline the approval and deployment of low-risk changes.
A simple, intuitive portal connects your employees and customers quickly and easily so that solutions get delivered and your business can grow.
Automate repetitive requests with AI
Use AI virtual agents to deflect routine customer requests, allowing customers to resolve their questions faster and freeing up agents to handle more difficult cases.
Avoid incidents and unplanned downtime
Track work across the enterprise through an open, collaborative platform. Connect issues across systems and ingest data from other software development tools so that your IT support and operations teams have richer contextual information to rapidly respond to requests, incidents, and changes.
Supercharge your support services with apps
ITSM seamlessly integrates with remote desktop support products, authentication software, and productivity tools.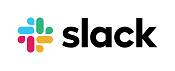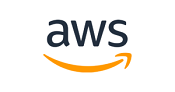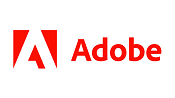 Customer service specialists focused on your business needs